How Much Does It Cost To Play St Andrews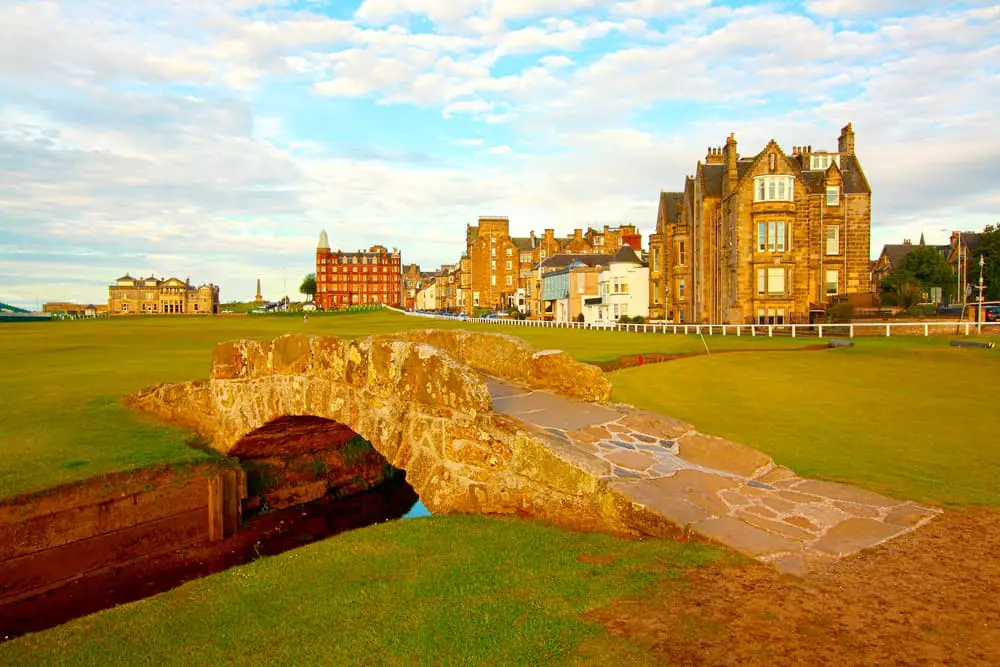 St Andrews, located in the town of the same name in Scotland, is widely considered the "home of golf." It is the oldest golf course in the world, with a rich history dating back to the 15th century. The Old Course at St Andrews is also one of the most famous golf courses in the world and is a favorite destination for golf enthusiasts.
However, playing a round of golf at St Andrews is not just any ordinary golfing experience. It is a bucket list item for many golfers around the world. But the question is, how much does it cost to play at St Andrews? The answer is not straightforward, as there are several factors that come into play.
In this article, we will break down the costs associated with playing a round of golf at St Andrews. We will explore the different options available for playing the Old Course, including the various packages and fees, as well as additional costs such as accommodations and transportation. By the end of this article, you will have a better understanding of what it takes to play at this iconic golf course and how much it will cost you.
Understanding the Fees
There are two courses at St Andrews: the Old Course and the New Course. The Old Course is the most well-known and prestigious of the two, and it is where many golfers dream of playing. The New Course is also a beautiful course and offers an excellent golfing experience. The fees for playing at St Andrews vary depending on the time of year and which course you want to play.
Old Course
To play the Old Course, golfers need to enter a ballot, which is a random selection process that takes place several months in advance. If you're lucky enough to secure a tee time, you'll need to pay a green fee, which ranges from £90 to £190 depending on the time of year. There are also additional caddie fees, which range from £50 to £60, and a £10 administration fee.
If you're not successful in the ballot, you can still play the Old Course by booking a guaranteed tee time. These tee times are more expensive, with prices ranging from £220 to £340, depending on the time of year. Caddie fees and the administration fee are also additional costs.
New Course
The fees for playing the New Course are more affordable than the Old Course. Green fees range from £50 to £120, and caddie fees are £45 to £55. The administration fee is also £10.
Other Expenses to Consider
In addition to the green fees and caddie fees, there are other expenses to consider when planning a trip to St Andrews. Accommodation, transportation, and food are significant costs that can add up quickly.
Accommodation
St Andrews has a range of accommodation options, from luxury hotels to budget-friendly guesthouses. The prices of hotels vary depending on the time of year, and it's essential to book well in advance. The average price of a hotel room in St Andrews is around £150 per night.
Transportation
Getting to St Andrews can be expensive, especially if you're traveling from outside the UK. The closest airport is Edinburgh, which is about an hour's drive from St Andrews. Car rental is available at the airport, but taxis and private transfers are also options. The cost of transportation will depend on your mode of transport and where you're traveling from.
Food and Drink
St Andrews has many restaurants and pubs that cater to golfers and visitors. The cost of food and drink varies depending on where you go and what you order. It's essential to budget for meals and drinks when planning your trip.
Conclusion
Playing at St Andrews is a dream for many golfers, but it can come with a significant price tag. Green fees for the Old Course can range from £90 to £340, while green fees for the New Course range from £50 to £120. Caddie fees, accommodation, transportation, and food and drink are also significant expenses to consider. When planning a trip to St Andrews, it's essential to budget carefully to ensure that you can enjoy the experience without breaking the bank.