Are you looking for a new business venture? If you love golf, why not start a driving range business? A driving range is a great way to get into the golf industry without having to invest in an expensive course.

Plus, it can be a fun and profitable business venture! Here's how to get started: 1. Find the perfect location.

When choosing a location for your driving range, you'll want to consider things like traffic patterns, visibility, and zoning regulations. You'll also need enough space to accommodate the size of your range and any future expansion plans. 2. Create a business plan.

Once you've found the perfect location, it's time to start putting together your business plan. This should include everything from your marketing strategy to your financial projections. 3. Raise capital.

Before you can open your doors, you'll need to raise enough money to cover the costs of construction and equipment. You may want to consider partnering with another investor or applying for small business loans. 4. Build your range .

Now it's time for the fun part – building your driving range! This will involve hiring contractors, ordering materials, and getting all the necessary permits in place. 5 .

Promote your business . Once everything is up and running, it's time to start promoting your new driving range businesses .
Determine the need for a driving range in your area
Look at the competition and research whether there is a market for your business
Develop a business plan for your driving range
This should include start-up costs, operating expenses, marketing strategy and projected income
Choose a suitable location for your driving range
The land should be level and open with enough space to accommodate the number of teeing grounds you plan to have
Obtain the necessary permits and licenses from local authorities before starting construction on your driving range facility
Build or purchase the necessary infrastructure for your driving range, such as hitting bays, nets, targets and spectrum lights (if needed)
Market your driving range to potential customers through advertising and word-of-mouth promotion
Driving Range Business for Sale
Are you looking for a driving range business for sale? If so, there are a few things you need to know before making your purchase. First, you need to determine what type of driving range business you want to buy.

There are indoor and outdoor driving ranges, as well as those that offer both options. You'll also need to decide if you want a small or large driving range. Once you've decided on the type of driving range business you want to buy, it's time to start shopping around.

There are a number of online resources that can help you find the perfect business for sale. The key is to take your time and do your research so that you find the best possible deal. If you're looking for an indoor driving range business for sale, one option is Indoor Golf World (IGW).

IGW offers both small and large indoor driving ranges, as well as private lessons and memberships. Prices start at $30,000 for a small driving range and go up to $200,000 for a large one. Another option for an indoor driving range is Golf Range Finder (GRF).

GRF specializes in small-to-medium sized indoor ranges and has a wide variety of options available. Prices start at just $9,995 for a basic package and go up from there depending on features desired.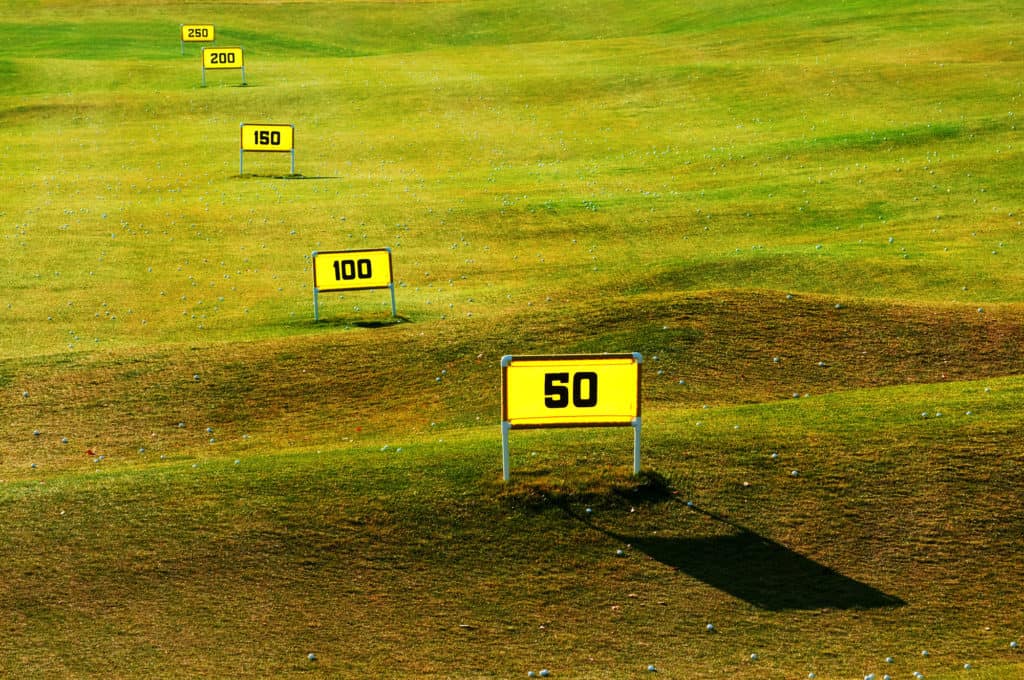 Credit: www.golfcartreport.com
Is Owning a Driving Range Profitable?
owning a driving range is profitable if you have the right location and manage it well. The key to success is finding a good location with high traffic and making sure you offer a variety of services and prices that appeal to different types of customers. You also need to keep your costs low and be efficient in your operations.

If you can do all these things, then owning a driving range can be a very profitable business.
How Many Golf Balls are Needed for a Driving Range?
Assuming you are talking about a standard driving range, most of which are between 200-250 yards long, you will need approximately three dozen golf balls. This number can vary depending on how much space is between each station and how often the balls are picked up.
How Many Times a Week Should You Go to the Driving Range?
There is no definitive answer to this question as it depends on a number of factors, including your level of experience, how often you play golf, and what your goals are. However, most experts recommend practicing at the driving range at least once a week to see significant improvement in your game. If you can't make it to the range that often, try to practice your swings at home or in a nearby park.

The more you can get yourself swinging a club, the better off you'll be.
Is the Driving Range Good for Beginners?
If you're new to golf, you might be wondering if the driving range is a good place to start. The answer is yes! The driving range can be a great place for beginners to learn the game and practice their swings.

Here are a few reasons why: 1. You can try out different clubs. At the driving range, you'll have access to all sorts of different clubs that you can try out and see which ones feel comfortable for you.

This is a great way to figure out what kind of clubs you want to invest in when you're ready to purchase your own set.
The driving range is the perfect place to experiment with your swing without feeling like you have to perform perfectly every time. 3. You can get some professional help. Most driving ranges will have staff members who are happy to help beginners with their swings and offer tips on improving their game.
This is a great opportunity to get some one-on-one instruction from someone who knows what they're doing. 4.,You'll meet other people who are interested in golfing..
Spending time at the driving range is a great way to meet other people who share your interest in golfing.. You might even make some new friends!
How Much Can You Make By Starting/Owning a Golf Practice Range?
Conclusion
Are you an avid golfer looking for a new business venture? Or maybe you've always dreamed of owning your own golf course? Whatever the case may be, starting a driving range business can be a great way to turn your passion for golf into profit.

There are a few things to keep in mind when starting your driving range business, such as location, cost, and competition. It's important to choose a location that is convenient for potential customers and has enough space to accommodate your driving range. You will also need to consider the start-up costs of your business, which can include everything from leasing land to purchasing equipment.

And finally, it's important to be aware of any competition in the area so you can set your prices accordingly. With some careful planning and consideration, starting a driving range business can be a rewarding experience both personally and financially.