Are Tommy Armour Golf Clubs Good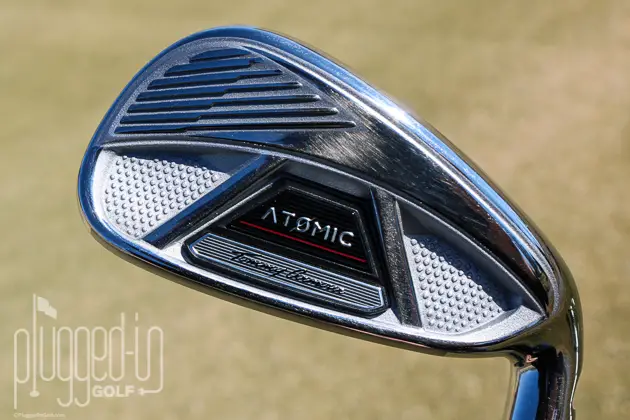 Golfers are always looking for the perfect club to improve their game. With so many brands and models available, it can be difficult to determine which ones are the best fit. Tommy Armour golf clubs have been a popular choice among golfers for many years, but the question remains: are they any good?
Tommy Armour is a well-respected brand in the golf industry, known for producing quality clubs at an affordable price. The brand has been around since the 1970s, and has since then produced a variety of clubs for golfers of all levels. However, with so many new and established brands on the market, it's important to evaluate whether Tommy Armour clubs are still a viable option for golfers.
In this article, we will take a closer look at Tommy Armour golf clubs and evaluate their quality, performance, and overall value. We will also compare them to other popular golf club brands to help you make an informed decision when purchasing new clubs. So, if you're considering Tommy Armour clubs or just curious about their reputation, keep reading to find out if they're a good choice for your golf game.
About Tommy Armour Golf Clubs
Tommy Armour has a rich history in the golf industry, dating back to the 1920s when the company was founded by the professional golfer of the same name. The brand has since been acquired by several different companies but continues to produce a range of golf clubs designed for players of all skill levels. Tommy Armour offers a variety of clubs, including drivers, fairway woods, hybrids, irons, wedges, and putters.
Performance of Tommy Armour Golf Clubs
When it comes to golf clubs, performance is the most critical factor. So, how do Tommy Armour clubs perform compared to other top brands? Tommy Armour's clubs are designed to offer excellent performance for players of all levels. Their clubs have been recognized for their forgiveness, accuracy, and distance.
One unique feature of Tommy Armour golf clubs is their V-sole technology, which helps to improve turf interaction for more consistent ball striking. Additionally, their irons feature a "stabilizing bar" that helps to improve forgiveness and accuracy.
Customization Options
Customization can play a significant role in improving the fit and performance of your golf clubs. Tommy Armour offers a range of customization options to help golfers tailor their clubs to their individual needs. This includes options for club length, lie angle, shaft material, and grip size.
Tommy Armour also offers fitting sessions at select retail locations, allowing golfers to try out different club configurations and find the best fit for their swing.
Reviews and Testimonials
Feedback from other golfers who have used Tommy Armour clubs can be an essential factor in determining their quality. The majority of reviews of Tommy Armour golf clubs are positive, with many golfers praising the clubs' performance, value, and quality.
One common theme in reviews is the clubs' forgiveness, which makes them ideal for beginner and intermediate golfers. Additionally, many golfers praise the clubs' ability to provide consistent ball flight and distance.
Drawbacks of Tommy Armour Golf Clubs
While Tommy Armour golf clubs have many positive features, there are also some potential drawbacks to consider. One common issue is that Tommy Armour clubs may not be as widely available as other top brands, making it difficult to find a retailer near you. Additionally, the customization options may be limited compared to other brands.
Price and Value
Tommy Armour golf clubs are priced competitively with other top brands. While they may not be the cheapest option, they do offer excellent value for the price. The clubs' quality, performance, and customization options make them a worthwhile investment for golfers of all skill levels.
Conclusion
So, are Tommy Armour golf clubs any good? Based on our analysis, the answer is a resounding yes. Tommy Armour offers a range of clubs designed for players of all skill levels, with unique features that help to improve performance and consistency. While there may be some drawbacks, the overall quality and value of Tommy Armour clubs make them an excellent choice for any golfer looking to improve their game.